Guida TV
Guida TV is the Italian digital terrestrial TV programme guide. It offers detailed, accurate and up-to-date TV programme schedules for all italian TV channels. In a nutshell: the best online TV Guide you can find in Italy.
Guida TV available only in Italy and provides italian users a free service to receive information about the television programs of the main Italian television networks for today and for the following six days.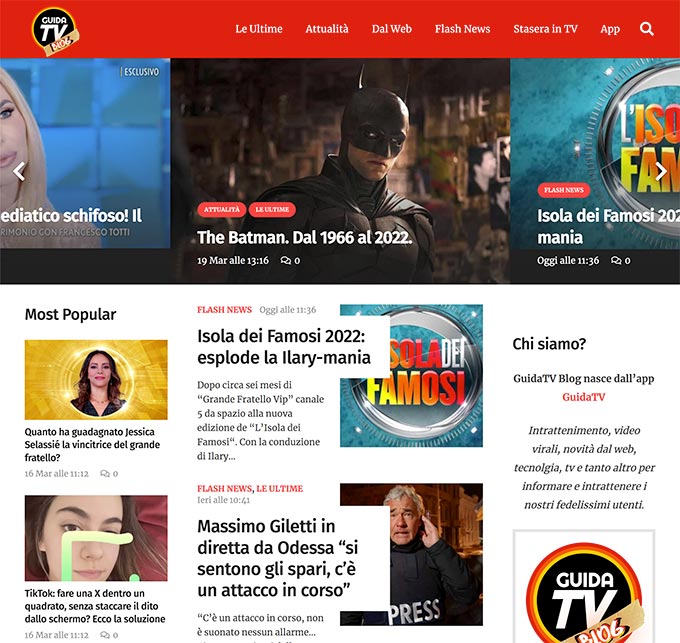 Guida TV is available for both Android and iPhone smartphones and as a website at https://guidatvoggi.it.
How Guida TV uses JSON2Video API?
Guida TV uses JSON2Video API for video automation on their official Facebook page.
Everyday, an automated process pulls the prime time programmes metadata from Guida TV's database, including programme images, and composes an engaging video reel summary of what to watch in Italy that night.
The video reel includes voice-over in italian (generated via JSON2Video's text-to-speech feature) plus a background music.
This is an example of these Facebook posts: